Artsakh | Reaction of international press
On September 19, 2023, the situation deteriorated in the Republic of Nagorno-Karabakh as Azerbaijan initiated direct armed conflict within the region. This followed approximately nine months of blockading the sole road connecting Nagorno-Karabakh to Armenia, causing severe deprivation of essential resources for the enclave's indigenous Armenian population. The nine-month blockade, which commenced in December 2022, was widely known to major world powers and human rights organizations. It appeared to be a deliberate attempt to remove Armenians from the region. While significant global powers have issued public statements regarding the recent surge in violence, they have refrained from explicitly denouncing the underlying crime. This is noteworthy, even as Luis Moreno Ocampo, the Former Prosecutor of the International Criminal Court, has made remarks on the matter: "There is a reasonable basis to believe that a Genocide is being committed against Armenians living in Nagorno-Karabakh in 2023." 
In light of the ongoing developments, keeping a close watch on the international press's response becomes crucial. Some media outlets have dedicated special sections or topics to provide comprehensive updates on the Nagorno-Karabakh situation. This publication aims to provide content from renowned media outlets, offering insights into the global awareness and perception of the situation.
__
Documenting suspected war crimes from the Nagorno-Karabakh conflict 
Azerbaijan hails surrender of Karabakh Armenians
Nagorno-Karabakh updates: Hundreds rally in Armenian capital after truce
Ethnic Armenians flee Nagorno-Karabakh as ceasefire fails
How should the EU respond to Azerbaijan's assault on Nagorno-Karabakh?

Azerbaijan attacks 'Armenian military positions' in Nagorno-Karabakh
Karabakh Armenians say no deal yet with Azerbaijan on security guarantees 
Podcast | The end of Nagorno-Karabakh? 
Explained: What Is Armenia-Azerbaijan Conflict That Has Claimed 200 Lives 
Is this the end of Karabakh? 
Azerbaijan claims to seek amnesty for Armenian Nagorno-Karabakh fighters who surrender their weapons
Updates by The Kyiv Independent
'Nobody is helping us': Inside the fall of Nagorno-Karabakh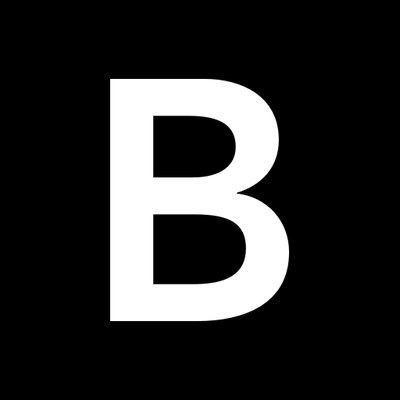 What's Nagorno-Karabakh and Why Do Azerbaijan and Armenia Fight Over It?  
New Violence in Nagorno-Karabakh Pushes Armenia to Debate Alliances 
'I will never go back': death stalks the exodus from Nagorno-Karabakh
Ethnic Armenians Flee Nagorno-Karabakh As Yerevan Protests Grow
Officials decide fate of Nagorno-Karabakh as Azerbaijan claims full control of the region
Azerbaijan halts operation in breakaway region as Armenian separatists vow to disarm

Updates by The Times of Israel 
European Churches urge action for humanitarian crisis in Upper Karabakh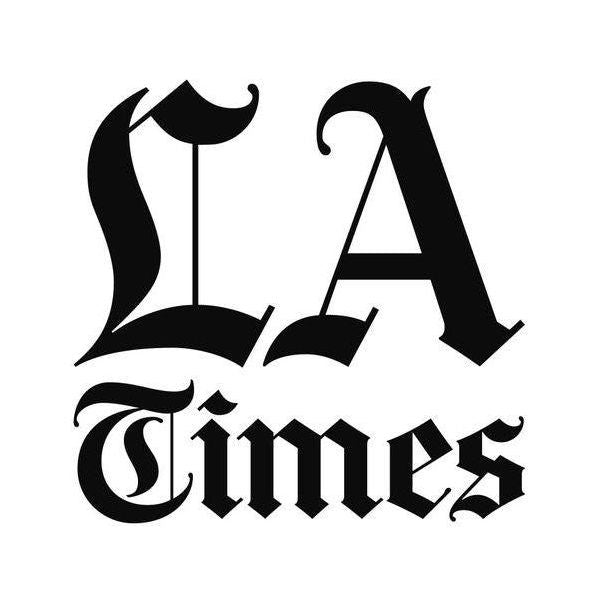 'Staying, for us, is impossible.' Thousands of ethnic Armenians flee Nagorno-Karabakh
Spectre of 1915 Armenian genocide looms over Nagorno-Karabakh
Updates by Radio France International 
First Karabakh refugees arrive in Armenia
__
In addition to the aforementioned media outlets, notable reactions and insights on the situation in Nagorno-Karabakh have also been presented by 'The Conversation,' 'The Moscow Times,' 'Iran International,' and 'The Washington Post', some of which we offer to get acquainted with below.
Armenians 'lose motherland' in blow to Russia's influence abroad
"Last week, Vardan Tadevosyan was still the health minister of a small if unrecognised republic in the south Caucasus mountains, managing dozens of government employees and running one of the busiest medical facilities in the region. But in a span of 24 hours, the government of Nagorno-Karabakh ceased to exist. Soon, Tadevosyan's staff began to leave their offices; patients vacated their hospital beds; doctors and nurses disappeared. There were so few police officers left that the streets started to feel unsafe.
Stepanakert's empty streets mark a tragedy for Armenia, a country that sees the mountainous region as its ancestral heartland — a point strongly disputed by its oil-rich neighbour Azerbaijan, which also has historical ties to the area. It also marks an abrupt and brutal end to one of the most bitter land disputes born of the Soviet Union's collapse, one that had defined the region for decades. The territory, which was internationally recognised as Azerbaijan's, became known as a textbook "frozen" conflict, one that allowed Russia to continue playing power broker in what it terms its "near abroad". But as Armenia reels from the events of the past week, Russia's hold over the country appears to have been damaged beyond repair. Moscow was long seen as Armenia's key ally and security guarantor; Armenians expected it to protect the status quo and prevent the absorption of Karabakh into Azerbaijan."
Nagorno-Karabakh state will cease to exist in January, says leader
"The Armenian authorities are adamant they can cope with the growing number of people fleeing Nagorno-Karabakh. A senior official told the BBC it was a matter of principle to help Armenia's "brothers and sisters" from the region.
Traffic jams have lined the road out of Karabakh towards Armenia for days, with families crammed into cars, boots overflowing and roof-racks piled high with belongings.
In the town of Goris, close to the border, the aid effort is intensifying. Local hotels are full, offering rooms for free, and Armenians are posting on social media, offering housing all over the country to refugees.
The demand is so high, the authorities are opening a second hub two hours down the road in Vayk."
UN team in Nagorno-Karabakh, a first in 30 years, as ethnic Armenians flee
"The end of Karabakh's separatist bid dealt a heavy blow to a centuries-old dream by Armenians of reuniting what they say are their ancestral lands, divided among regional powers since the Middle Ages.
Nearly all of Karabakh's estimated 120,000 residents fled the territory over the following days, sparking a refugee crisis.
Reporting from the Nagorno-Karabakh city that is called Stepanakert by Armenians and Khankendi by Azerbaijanis, Al Jazeera's Osama Bin Javaid said tens of thousands of people deserted the area in the past few days in what can only be described as a "mass exodus".
"Here in the town centre, if I go quiet, you will be able to hear nothing," he said. "There is absolutely no one who is left here apart from some disabled and elderly."
"A ghost town with no soul," said Javaid, describing all that has been left behind.
The Azerbaijani presidency said Baku's migration service has begun operating in the city to register Armenian residents to ensure their "sustainable reintegration … into the Azerbaijani society," promising them the "patronage of the Azerbaijani state".
Nazeli Baghdasaryan, a spokeswoman for the Armenian prime minister, said "100,490 forcefully displaced persons arrived in Armenia" by Sunday morning.
Yerevan has accused Baku of "ethnic cleansing" – an allegation Baku has rejected."
Warrant Issued for Ex-Nagorno-Karabakh Leader as UN Mission Arrives
"Azerbaijan's prosecutor general issued an arrest warrant for ex-Nagorno-Karabakh leader Arayik Harutyunyan Sunday as the first United Nations mission to visit the region in three decades arrived in the former breakaway state.
Harutyunyan led the breakaway region, which is internationally recognized as part of Azerbaijan but was largely populated by ethnic Armenians, between May 2020 and the beginning of September. Less than a month later, the separatist government said it would dissolve itself by the end of 2023 after a three-decade bid for independence.
Azerbaijani police arrested one of Harutyunyan's former prime ministers, Ruben Vardanyan, Wednesday as he tried to cross into Armenia along with tens of thousands of others who have fled following Baku's 24-hour blitz last week to reclaim control of Nagorno-Karabakh.
Harutyunyan and the enclave's former military commander, Jalal Harutyunyan, are accused of firing missiles on Azerbaijan's third-largest city, Ganja, during a 44-day war in late 2020, local media reported. The clash between the Azerbaijani military clash and Nagorno Karabakh forces led to the deployment of Russian peacekeepers in the region.
The arrest warrant announcement by Prosecutor General Kamran Aliyev reflects Azerbaijan's intention to quickly and forcefully enforce its grip on the region following three decades of conflict with the separatist state."
__
We are committed to continuously monitoring the international press's reaction to developments in Nagorno-Karabakh. As this situation unfolds, we will regularly update this publication to provide recent insights and opinions from sources worldwide.
---
Read other publications about the Artsakh issue and the blockade in the Artsakh Chronicle.